2 tags
8 tags
Watch
MONKEYWRENCHER/ECO-WARRIOR  Tim DeChristopher, the college student who sabotaged an outgoing Bush administration Bureau of Land Management oil and gas management auction which was eventually found to be illegal, will be released from a halfway house today after spending 2 years incarcerated.  His bold and defiant act?  Bidding $1.8 million to save more than 22,000 acres of Utah's red rock...
7 tags
403 Presents - The Beauty in Decay
"Great architecture has only two natural enemies: water and stupid men." -       Richard Nickel It all started with a random bike ride through Brooklyn with a friend.  We eventually found ourselves at Admiral's Row, a stretch of mansions on the edge of the Brooklyn Navy Yard.  Built between 1864 and 1901 to house high-ranking Naval officers, the buildings were in various states of...
10 tags
7 tags
403 Presents - Milk Wars and Freedom Fighters
This 403 is about the right to sell raw milk to consumers who want it.  Nutritionally dense, and a tastier option to pasteurized milk, the people who want it, and the people who sell it to them will not be denied, despite harassment and raids by the FDA and other governmental agencies. In the end, this battle is really part of a larger war over food freedom, the ability to make our own food...
3 tags
I'm feeling humbled, honored and delighted to have... →
3 tags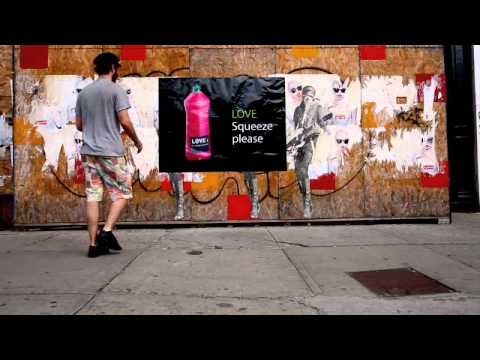 3 tags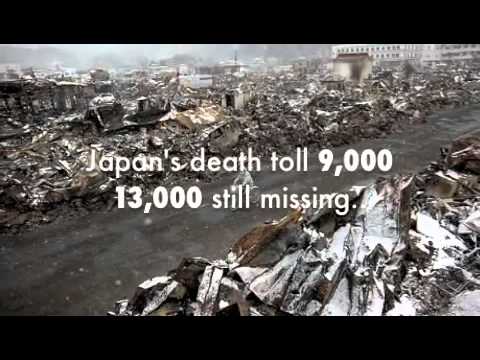 3 tags
"If you tickle the earth with a hoe, she laughs with a harvest."
– Douglas William Jerrold
8 tags
Save the Date! 403 Presents - The Greenhorns
Dear Friends: Farming and agriculture are one of the backbones of this country, and indeed, Thomas Jefferson viewed independent farmers as the backbone of our democracy.  Over the last century, with the mass exodus from rural areas to cities, farming as a way of life has been in decline.  Currently, less than 2% of America's population are farmers, and their average age is 57. Recent years have...
9 tags
403 Presents - Love Is...
Love Is… is a celebration of love of all kinds as told through the stories of my presenters.  Love Is… is meant to be an expression of the various ways that love manifests.  Love Is… is a storytelling event and an interactive art project. Please join me at the next 403, where presenters including chanteuse, French punk, and cult icon Edwige Belmore, singer/songwriter David Raleigh, writer...
"My promised land is filled with people who are of all colors, of all classes,..."
– Majora Carter
"One word of truth shall outweigh the whole world"
– Solzhenitsyn
2 tags
26 tags
Save the Date: 403 PRESENTS - THE FEIRING LINE...
My parents were the very first food and wine enthusiasts I ever knew.  They both possessed finely tuned palates, following their favorite chef from place to place, (Michael Chiang at Twin Dragon and Mandarin Gourmet), and making regular pilgrimages for the superlative dining experience that was Richard Wing's internationally renowned, 5-star Imperial Dynasty in Hanford, CA.  I recall as a young...
6 tags
'Fire Under the Snow' DVD Now on Sale! →
'Fire Under the Snow', Masako Tsumura and Maura Moynihan's documentary on 403 salon presenter Palden Gyatso is now on sale. It is the story of Palden's 33 years of torture and imprisonment by the Chinese Communist government, and his faith,resilience and willpower which helped him survive with his spirit, mind and soul intact and ablaze. It was an honor to host him at ...
8 tags
TURNING THE TIDE AGAINST FOOD INC.
Amidst the current groundswell of concern over our food comes the film, 'Food, Inc.'.  Opening tomorrow at the Film Forum, it can be seen as a companion to Michael Pollan's 'The Omnivore's Dilemma', which was used as reference material for the film, (and indeed, he is featured in it and is a special consultant).  Produced and made by Eric Schlosser of 'Fast Food Nation' fame, and Robert Kenner,...
7 tags
NOBU'S END OF THE LINE
As Greenpeace U.K.'s campaign against Nobu heats up with the targeting Friday of Nobu LA, I offer a few thoughts. Regardless of what you think about Greenpeace U.K.'s tactics (and I will go on record as saying that I support them and have worked with Greenpeace in the U.S. in the past), they are clearly proving tremendously effective.  Between Greenpeace U.K. and the new documentary on...
2 tags
30 tags
THE BIG BLUE: IN CELEBRATION OF WORLD OCEANS DAY
On December 5, 2008, the United Nations officially declared June 8th to be World Oceans Day, though it has been celebrated since 1992 when it came into being during the Earth Summit in Brazil.  As a beach and ocean lover, an environmentalist, and one who is concerned with the fate of our oceans, planet, wildlife and society, I dedicate my following post in celebration. We are in an unprecedented...
13 tags
ECHO BEACH →
Click on the post title for the trailer of Jeff Parker's film on Newport Beach surf culture in the early 80s. Newport Beach was my stomping grounds when I was a young girl growing up in Southern California. I remember shopping at I. Magnin, the Red Balloon and At-Ease in Fashion Island for school clothes with my mother. I remember the John Wayne airport when it was only a tarmac and a...
"We could have saved the Earth but we were too damned cheap."
– Kurt Vonnegut, Jr.
"The control man has secured over nature has far outrun his control over himself."
– Ernest Jones, 1953
"We shall require a substantially new manner of thinking if mankind is to..."
– Albert Einstein
"Tell the truth, or someone will tell it for you."
– Stephanie Klein (via littlemiss) (via stephaniewei)
2 tags
WHO ARE THE REAL PIRATES?
In the last couple of months, with the world's attention growing over pirate activity in the Gulf of Aden, there has been scant media coverage delving into the root causes of the piracy, and certainly none in mainstream corporate-owned outlets.  Johann Hari wrote an excellent article in The Independent UK in early January, Alternet published a piece yesterday, and Democracy Now! featured an...
1 tag
"Too big to fail is a government insurance policy, it means the public pays. You..."
– Noam Chomsky (via Democracy Now!)
3 tags
WHITE HOUSE GARDEN HAS CONVENTIONAL AG'S PANTIES...
Apparently the White House (organic) garden has conventional agriculture up in arms.  On March 26th, the Mid America CropLife Association, an industry group representing big agri-business corporations, wrote to Michelle Obama to 'encourage you to recognize the role conventional agriculture plays in the U.S. in feeding the ever-increasing population, contributing to the U.S. economy and providing a...
1 tag
"The law is politics by other means."
– Mumia Abu-Jamal
7 tags
OIL, BLOOD AND KEN SARO-WIWA →
Click on post title for the original article from The Observer UK. Will Ken Saro-Wiwa's murder finally be avenged? Fourteen years after the murder of Goldman Environmental Prize-winner Ken Saro-Wiwa, it looks like Shell oil may finally have to answer for its hand in his execution. As president of the Movement for the Survival of the Ogoni People (MOSOP), an organization whose purpose was to...
5 tags
MOORE VS. DE ROTHSCHILD
There's an interesting article in the April 6th New Yorker about David de Rothschild's Plastiki boat expedition.  For those of you who may not yet have heard of it, this boat, made mostly of discarded plastic bottles filled with dry-ice to pressurize them, will be sailed from San Francisco to Sydney, through the Great Pacific Garbage Patch in an effort to bring attention to plastics pollution, and...
3 tags
Watch
Very cool and GORGEOUS short cut of a film project by Vincent Laforet featuring Jamie O'Brien.  Shot in Hawai'i. Jamie is a Pipeline local and a Pipeline Master (2004).  Vincent is a widely acclaimed NYC photographer known for his approach to aerial photography.
"Changes and progress very rarely are gifts from above, they come out of..."
– Noam Chomsky
3 tags
MONSANTO'S NEW BLOG →
A good friend recently turned me on to the blog La Vida Locavore, which, despite it's name, is primarily about sustainable food and agriculture in general, though locavorism is certainly a part of the broader movement. They posted today about Monsanto's new blog called Monsanto According to Monsanto.  I actually came across it when I wrote about them last month, but I didn't realize that it...
1 tag
THE BEST APRIL FOOLS JOKE I'VE SEEN TODAY →
2 tags
SNAGFILMS - SUPERCOOL! →
I was just introduced by the Flavorpill folks to a brilliant, super cool site called SnagFilms. It's aim is to bring a rapidly growing database of documentaries (550+) from both first-time and established film-makers to the wider audience they deserve, and to garner support for the various causes highlighted.  You can watch the films for free, 'snag' them by putting them...
1 tag
Watch
I didn't realize that Hal, the guy who fixes my bike, was such a legendary character.  I came across this video while looking into the best way to lock my bike. This video, which is of Hal strolling the streets of Nolita, is hilarious and instructional, and apparently a bit of a legend itself. If you want more, there is a sequel HERE.
3 tags
THE MEANING OF ORGANIC
I'm having issues with the word organic as it relates to food.  On one hand I'm definitely encouraged and heartened by the growing interest in food production and eating healthier – not only for ourselves, but for the planet.  On the other, I'm afraid that something is getting lost in translation in the haste to go organic. As is often the case, many people jump on every well-meaning bandwagon,...
2 tags
4 tags
LE ROYALE MONDAYS
Though it was never my intention to run any nightlife posts (and is still not), I am moved to posting by what I saw and experienced last night.  Major props to Vance, Mey and Michael for the Monday night party upstairs at Le Royale!  Last night was an amazing night, full of great energy, awesome music and a super fun crowd. Definitely youthful, with its share of FIT students and male models,...
MY ULTIMATE VEGGIE SANDWICH
I make these quite frequently and never tire of them.  In fact, I just had one!  I use all organic ingredients and, those of you who know me well enough by now, know I never use reduced fat, low-fat or non-fat anything.  Full fat, full flavor! 12 grain bread, lightly toasted, mayo on one side, cream cheese on the other.  Layer sliced cucumbers (I prefer English), tomatoes (yes, I know...
"You cannot depend on your eyes when your imagination is out of focus."
– Mark Twain
2 tags
DID YOU KNOW......
…..that imitation vanilla extract is a byproduct of paper production or a derivative of coal tar?  Even more startling is that Cook's Illustrated magazine did a taste test of both pure and imitation extracts and found no difference in flavor. You can go HERE for an overview and the results of their test. (via KCRW's Good Food show with Evan Kleiman).
6 tags
MORE QUESTIONS
OK, I'm no financial reporter, but after going a little more in depth on this whole financial imbroglio (thanks to Bloomberg, WSJ, FT and NYT), there are clearly some larger, more vexing questions.  Indeed, the cynic in me KNOWS that the timing of the outrage over the bonuses was at the very least engineered to overshadow the real issues. 1)    What about the $2.5B in Merrill bonuses that were...
1 tag
ON LETTERS →
In my activist days, when I would get riled up enough about something I read in the paper (which was fairly often), I wrote Letters to the Editor.  I wouldn't say I was prolific, but regular.  Being back in the days before websites were ubiquitous, it was undeniably satisfying when one would be printed.  I count a few letters to the Los Angeles Times, and one to GQ among my successes. It is...
IT'S REALLY VERY SIMPLE.......
….any further bailouts should expressly and explicitly forbid use of the funds for bonus payments, 'retention payments' or a bonus by any other name!
3 tags
FUCK AIG!
I am so thoroughly disgusted by AIG.  Everyone there (and everyone else in finance and banking) getting an ill-gotten or taxpayer-paid bonus should be publicly named, with their names and pictures run in the newspapers.  Let's see then how many of them will shamelessly keep their bonuses or 'retention payments'.  Nice euphemism.  Retention payment my ass.  The bottom line is that...